CARE FOR LIFE ENERGY AND A HEALTHY BODY IN MATURE YEARS (National project)
ASSOCIATION OF PENSIONERS 'ASSOCIATIONS OF THE MUNICIPALITY OF KOPER;
CENTER OF DAILY ACTIVITIES FOR THE ELDERLY KOPER (CDA)
University of Primorska, Faculty of Health Sciences
QI LAB. – LABORATORIJ VITALNE ENERGIJE
EM-SOFT SISTEMI,d.o.o.
Principal investigator / researcher:
People over the age of 50 already make up 37% of the population. However, the number of people over the age of 60 will increase by about 2 million a year in the coming decades. There are approximately 12,000 people over the age of 65 in the Municipality of Koper. Statistical data show that the number of elderly people in our municipality is increasing. In the structure of people over 60, many of them live in a single-family community. In the project, therefore, we pay attention to the consequences of the extremely rapid aging of society, health care and thus the longest possible independent and healthy life of the individual. By working with partners, we will strengthen networking, which will contribute to a more successful implementation of the project.
We need to create opportunities for a quality life for all generations and a decent aging, thus promoting various activities and creating age-friendly environments.
We will offer to the members new activities that contribute to better health or help individuals to maintain and increase physical activity, thus enabling an increase in quality of life, longer independent and active life, greater social integration (prevention of social exclusion) and intergenerational cooperation.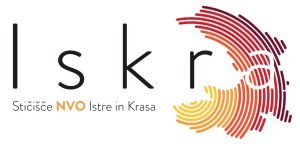 "The project CARING FOR LIFE ENERGY AND A HEALTHY BODY IN MATURE YEARS is co-financed by PiNA within the program of the Meeting Point of NGOs of Istria and the Karst."