17th MOTOR CONTROL SUMMER SCHOOL
28th May – 1st June 2020 (Koper, SLOVENIA)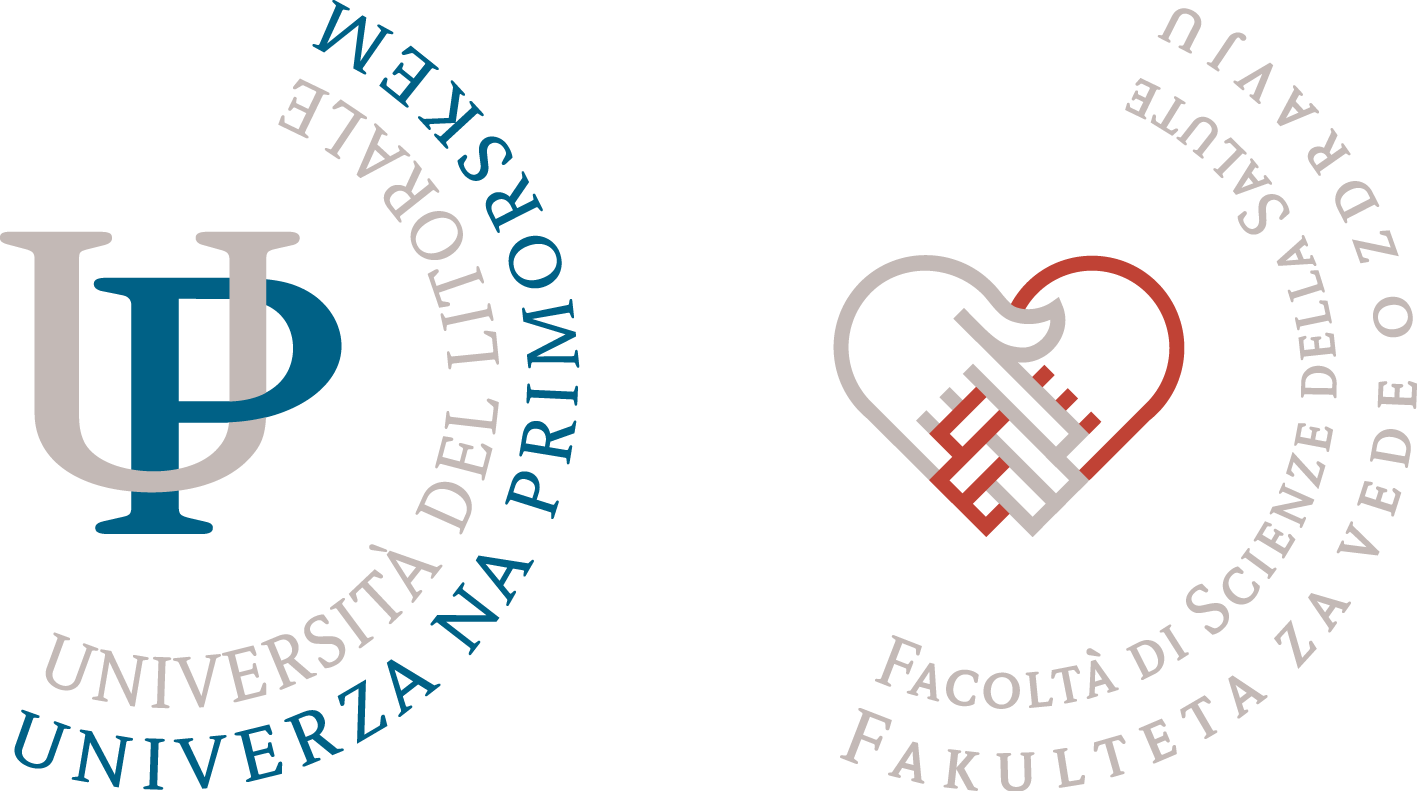 DRAFT PROGRAMME
Venue: Youth Health and Summer Resort of Red Cross Slovenia Debeli rtič
Video of the venue
Thursday, 28th May 2020
From 14:00 on Arrival
18:00 – 20:00
20:00 – 22:00 Dinner
Get together party
Friday, 29th May 2020
7:30 – 9:00 Breakfast
9:00 – 12:00 Sessions
12:00 – 13:00 Lunch
13:00 – 17:00 Free time
17:00 – 18:00 Dinner
18:00 – 21:00 Sessions
21:00 – 23:00 Happy hours
Saturday, 30th May 2020
7:30 – 9:00 Breakfast
9:00 – 12:00 Sessions
12:00 – 13:00 Lunch
13:00 – 16:00 Boat trip to Koper
17:00 – 18:00 Dinner
18:00 – 21:00 Sessions
21:00 – 23:00 Happy hours
Sunday, 31st May 2020
7:30 – 9:00 Breakfast
9:00 – 12:00 Sessions
12:00 – 13:00 Lunch
13:00 – 17:00 Trip to Škocjan caves
17:00 – 18:00 Dinner
18:00 – 21:00 Sessions
21:00 – 23:00 Happy hours
Monday, 1st June 2020
7:30 – 9:00 Breakfast
From 9:00 on Departure
ORGANIZATION
• The International Society of Motor Control
• University of Primorska, Faculty of Health Sciences
• The Ergonomics Society (Slovenia)
THE PRELMINARY LIST OF SPEAKERS:

Anatol Feldman (University of Montreal, Canada)
Marco Santello (Arizona State University, USA)
Mark Latash (Penn State University, USA)
Mindy Levin (McGill University, Canada)
John Rothwell (University College of London)
Gregor Schöner (Rühr University, Germany)
Jeroen Smeets (Free University, The Netherlands)
APPLICATION
To apply for the "MOTOR CONTROL SUMMER SCHOOL 2020" please e-mail a letter of interest to prof. Mark Latash (latash@psu.edu) with a single-file PDF attachment containing a statement of personal goals and a CV with the list of publications and presentations. If you would like to present a poster, submit a single-page abstract (reasonably formatted: title, authors, affiliations, text). Abstract submission is not a pre-requisite for attendance.
The deadline for receipt of applications is 15th February 2020. Earlier applications will get preference for admission. Admission decisions will be made by 1st March 2020, and those accepted will be notified by e-mail. After acceptance to the MCSS, you will be required to fill-in an application form, which is provided here:
by 31st March 2020 at the latest.
Do not fill the application form until you receive the notification that you have been selected.
PRICE
HOTEL ARIJA ***
One person in a triple room 320€
(approx. 355$)
THE PRICE INCLUDES:
• accommodation in a triple room (TV, telephone, Wi-Fi) – please indicate your preferred roommate within the online application
• breakfast, lunch, dinner
• swimming in the pool with sea water
• use of sports surfaces (basketball, volleyball, soccer field, trim track with 17 stations)
• boat trip to Koper
• bus and entrance fee to Škocjan caves
• happy hours
• VAT
• tourist tax
PAYMENT DETAILS
The MCSS is due to be paid 100% in advance by 5th May 2020 at the latest to the bank account of The Ergonomics Society:
The Ergonomics Society, Livade 6, SI-6310 Izola, Slovenia
IBAN: SI56 6100 0002 0219 415
SWIFT: HDELSI22
Bank: Delavska hranilnica d.d.
Purpose: put in your NAME AND SURNAME – MCSS 2020
The invoice will be provided after receipt of the payment.
Further information:
Žiga Kozinc, Andreja Brecelj
E-mail: mcss2020@fvz.upr.si
COME AND JOIN US!